REDNECK GOLF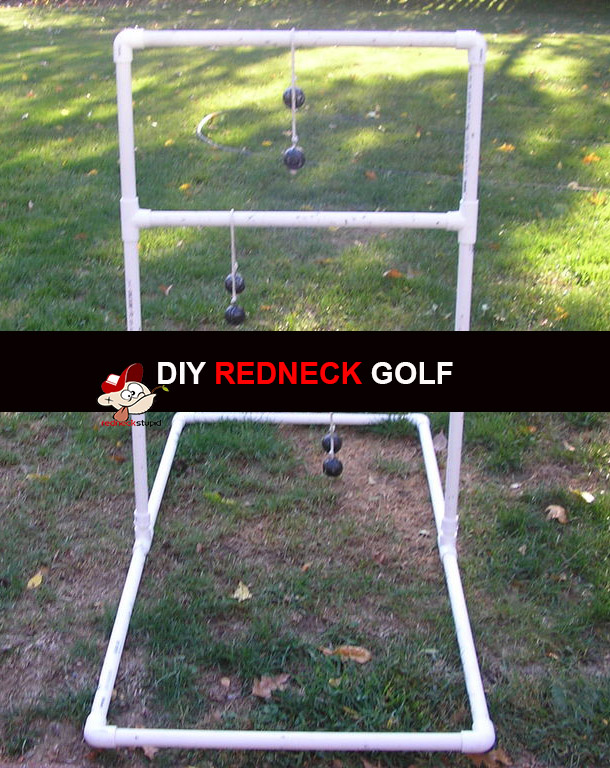 How to make Redneck golf, great summer yard game and awesome for parties!
Step 1: Parts and supply list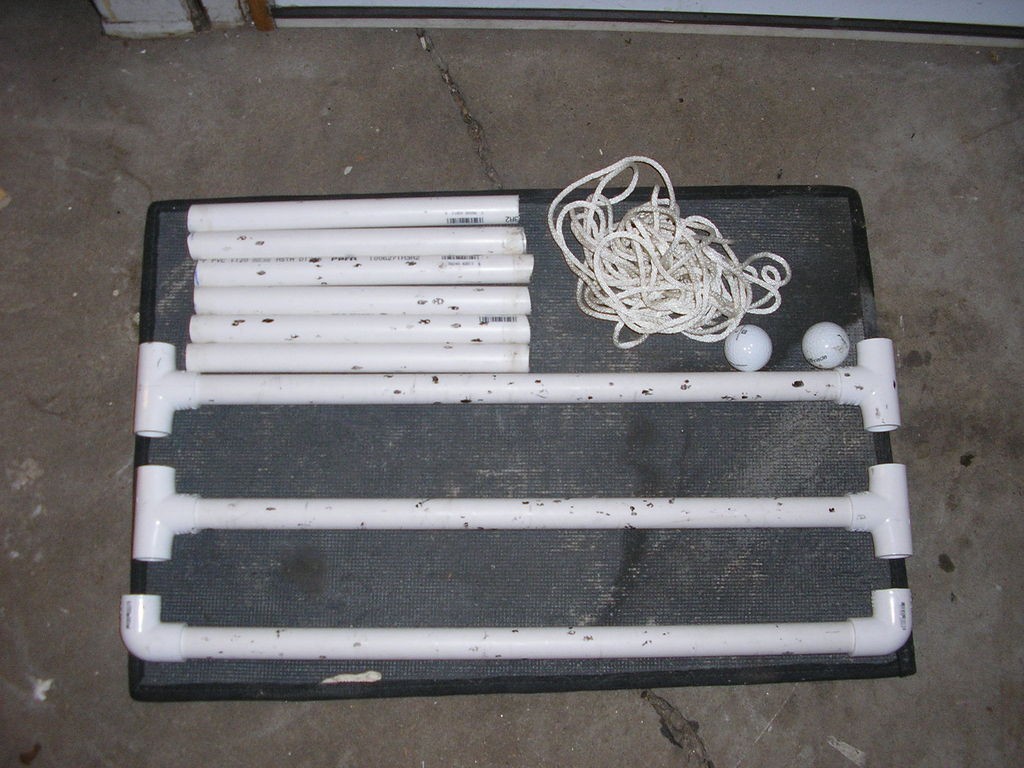 You will need:
6 3/4 PVC T's
6 3/4 PVC Elbows
About two 10 foot 3/4 PVC pipe
Nylon rope
6 golf balls
Scissors
Drill
Saw
(You need to double everything besides the tools)
Step 2: How to build the "ladder" (upper part)
Ok now we are going to start building. First cut the PVC.
Cut 3 2ft PVC pipe
Then cut 6 1ft PVC pipe
Attatch two T's on both sides of the 2ft pipe
Now put 2 1ft pipes on the T's
Add two more 1f pipes on the T's
Then you must add 2 more T's with a 2ft pipe conecting
Then get two elbows and put them on a 2ft pipe
Conect them together and should a finished project that looks like the picture.
4 elbows
5 2ft pipes
2 T's
Get one 2ft pipe and atatch it to two of the elbows
Then atatch two more 2ft pipe to the elbows
Repeat this
Atatch the two T's to the pipes
Step 5: Rules and overview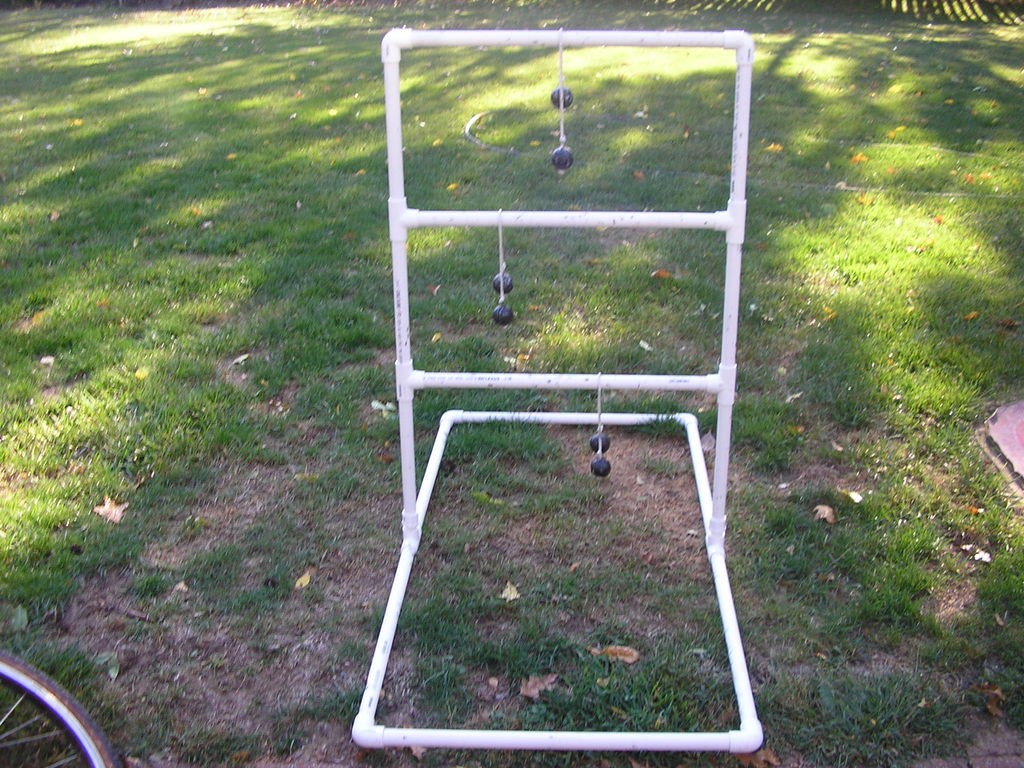 Ok first I only told you how to make one of the ladders. You must make another unless you are the only one that wants to play. Just repeat this Instructable and make another one. If you want to you can glue it, but I want to be able to travel with it.
Rules are pretty simple:
You and your opponent try to score. Top bar is 2 points, middle is 3 points and bottom is 1 point. You play to 21. It can hop and and get on the bar. Your opponent can try to knock off your golf balls and you dont get the points. If you both get the same bar, it X's both of your points. You have to get exactly 21 to win. If you had 19 and you got 3 points it will subtract 3 points.